This is an annual event held at the end of the season
Joe Gubbels showing Terry Pachal the ropes.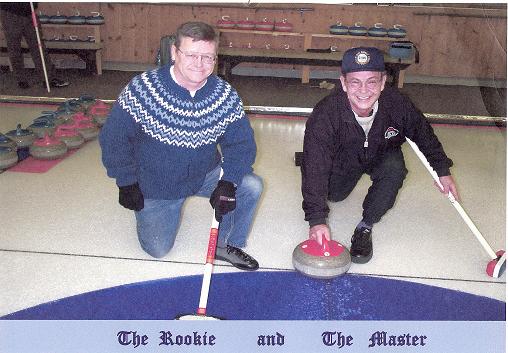 This annual Bonspiel is held in memory of Joe Gubbels. Joe was a long time member of the Timmins New Horizons Curling League when he joined in 1993 until his sudden passing in 2006. He was actively involved as secretary, treasurer, draw master, coach, and webmaster.

Joe Gubbels' team wins 2005 Fisherman's Bonspiel.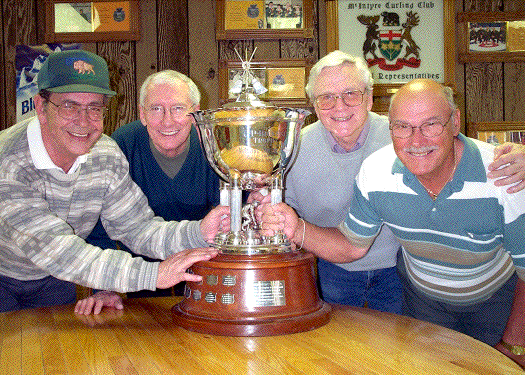 Joe, Guy Deslauriers,Wally Holmes and Guy Gionet